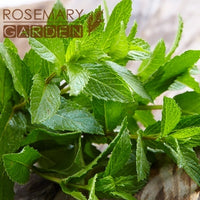 Latin Name: Mentha spicata

Handmade Spearmint hydrosol. A natural skin toner; help to maintain health, radiant skin. It can add in beverage to make cool, refresh drink.
The Hydrosol can mix with clay to make a face mask. 
 Amber dark FDA compliance Boston glass round bottle. Artisan organic distillation in WA USA. 
Our pure natural, small-batch hydrosol as best natural skin toner will restore your skin when you exposed to the sun. 
You will find your skin to get radiant and healthy when you apply our natural skin products continually.