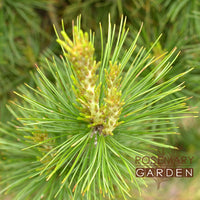 Latin Name: Chamaecyparis lawsoniana 
Origin: USA
Process: Steam Distillation
Part:Needle 
Cultivation: Wildcraft
Aromatic Scent:Woody, herbaceous,floral scent
Blends Well With: Bergamot, Clary Sage, Cypress, Eucalyptus Globulus, Geranium Egyptian, Grapefruit Pink, Lavender, Lemon, Marjoram Sweet, Melissa, Pine Scots, Rosemary 1,8-Cineole, Frankincense, Blue Cypress, Palo Santo and Tea Tree
Topical dosage:  dilution to 1-3% for topical use.
Its Latin name suggests  a  low -growing cypress. This kind of Cedarwood  actually is a Cypress, like Hinoki. 
Indicated for : protect the prostate function and stimulate the secretion of pancreas. External use on oily skin and acne skin care, massage for rheumatism symptomatic relief. It is lymphatic tonic and it aids for the removal of body fat and cellulite.As an inhaler for asthma and bronchitis.
適合與佛手柑,快樂鼠尾草,絲柏,尤加利,天竺葵,葡萄柚, 薰衣草,檸檬,馬鬱蘭,香蜂草,松樹,迷迭香,乳香,藍絲柏,聖檀木及茶樹共用
莘取方式:蒸餾 特色:該品牌對每項精油都進行成份分析,GC/MS
這是一種美國西北州特有的雪松,雖然叫做雪松,但跟日本檜木Hinoki較接近, 都是絲柏Cypress 家族.這個精油含有46 % d-a Pinene. 
外用適合用於油性肌膚,關節疼痛,消除水份滯留及橘皮組織,也能用於攝護腺及胰臟的平衡.嗅聞可以用於過敏氣喘及呼吸感染.
局部建議濃度:3-5%