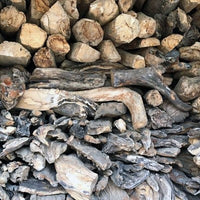 Palo Santo
Latin Name: Bursera graveolens (Kunth)Triana & Planch.
Origin: Ecuador
Process: Steam Distillation
Plant Part: Aged, Dead Heartwood
Cultivation: Wild Harvested
Use: Aromatherapy / Natural Perfumery/ Incense. 
Note: Middle Note
Aroma: Woody, fruity/balsamic sweet,penetrating aroma, with citrus, mint and soft spice nuances; always substitue of Frankincense.
Blends Well With: Orange Blood, Clove Bud,Frankincense, Cinnamon Bark, Spearmint, Helichyrum, Lemon, Orange Sweet, Ginger root CO2, Turmeric root CO2,Agarwood, Ambrette, Amyris, Balsam of Peru, Basil, Bergamot, Black Pepper, Cedarwood, Cistus, Coriander, Cypress, Elemi, Eucalyptus, Fir, Galbanum, Geranium,  Hay, Helichrysum, Jasmine, Juniper Berry, Labdanum, Lavender, Lime, Liquidambar, Litsea cubeba, Mandarin, Melissa, Myrrh, Neroli, Opopanax,  Osmanthus, Patchouli, Pine, Rose, Rosemary, Sage, Sandalwood, Spikenard, Spruce, Tangerine, Tonka Bean, Tuberose, Vanilla, Vetiver, White Sage, Ylang Ylang.
Contraindications: Hepatotoxic, skin sensitization if oxidized.We recommend a maximum dilution of 3% for topical applications.
 Palo Santo ,a sacred tree has been used for centuries for its healing properties and potential to ward off negative energy.The oil is distilled from the aged heartwood from the trunk of the Palo Santo treethat is rich in terpenes such as limonene and α-terpineol; making this a cousin to Frankincense and Myrrh. Due to its powerful chemical makeup, this essentialoil is well known for its healing, calming, and cleansing capabilities.
10ml